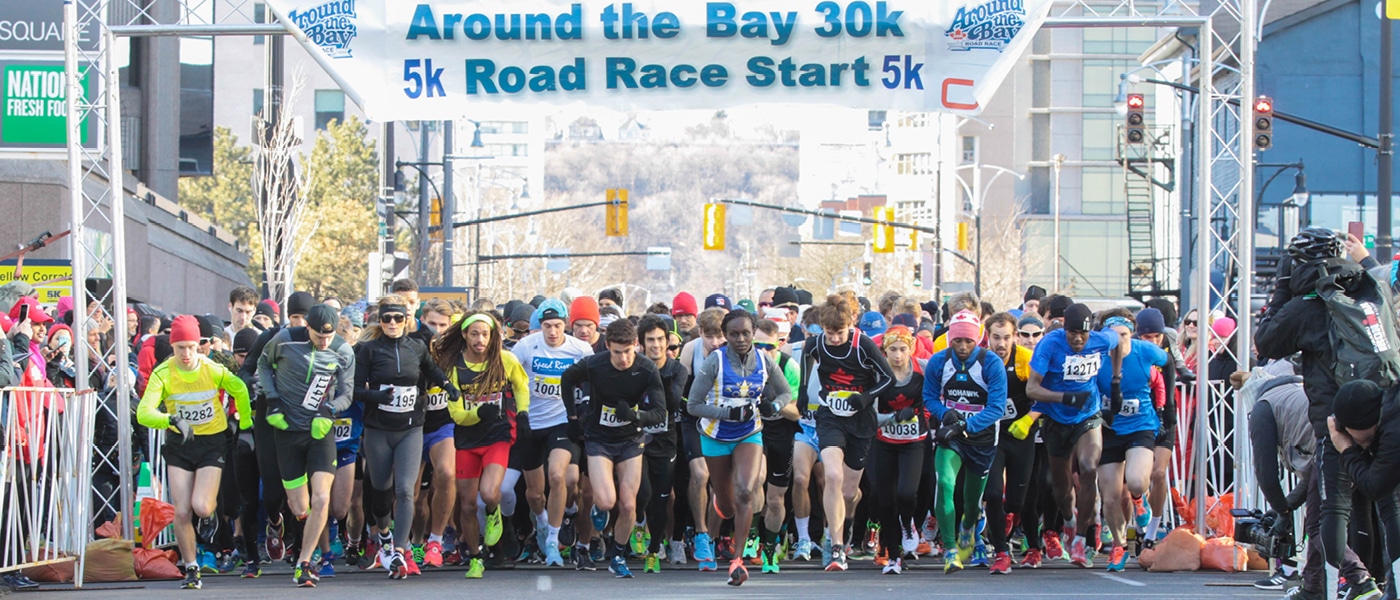 Join us as the Around the Bay Road Race celebrates its 130th anniversary while our Foundation will honour its 20th year as the official charity partner of this iconic Hamilton race. Over the years, more than $5 million has been raised to support enhanced patient care and innovative research at our Hospital.
Funds raised through this year's Bay Race will be directed to fund Surgical Robotics. This technology, in the hands of our skilled orthopaedic and cancer surgeons, is helping patients requiring full and partial joint replacements to go home within days of their procedure with less pain and greater mobility.
It's helping patients with cancers of the lung, kidney, bladder, prostate, head and neck to heal faster – and return home sooner – as a result of precise incisions that reduce scarring, result in less blood loss and cause less trauma to the body.
Sign up today to be a part of this historic Hamilton race and start raising funds to support robotic surgery to help fund the future of care at our Hospital.
5K, 10K, 15K, 30K,
The Hammer