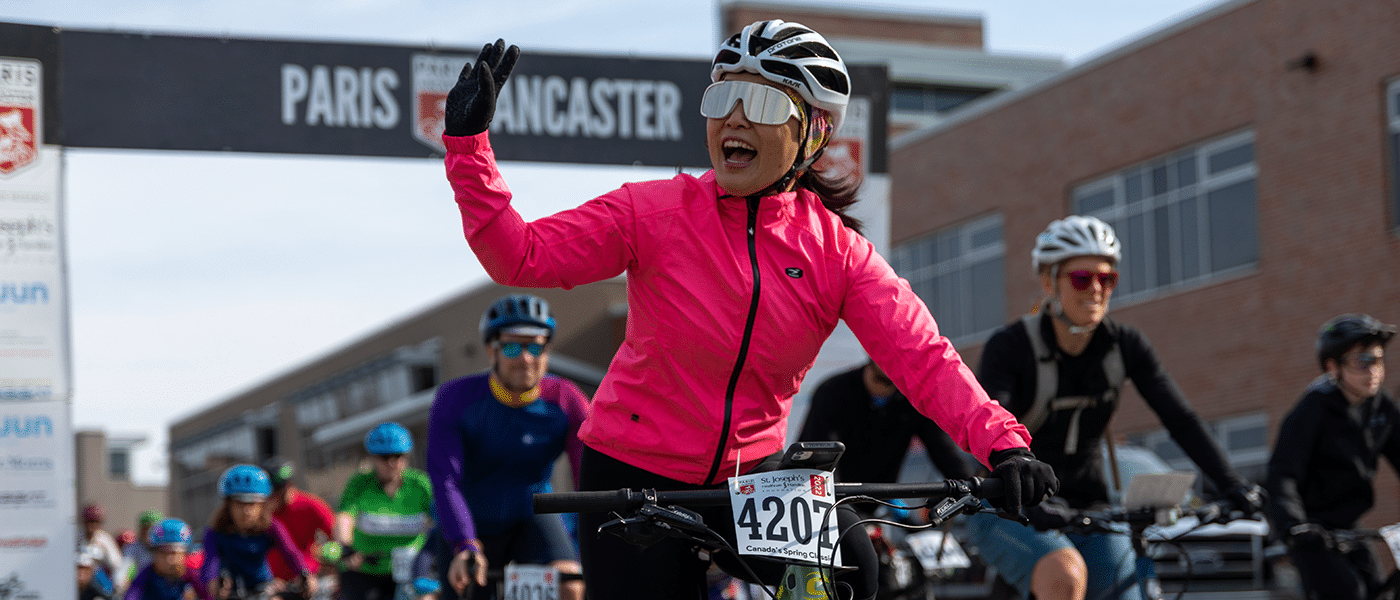 Paris to Ancaster: A Ride for Research
We are so grateful to all of the riders who braved the rain on Sunday, April 30 for Paris to Ancaster: A Ride for Research. Since 2016, over $400,000 has been raised to help fund groundbreaking research at St. Joe's. Throughout all event distances, there were more than 30 fundraising teams supporting our Hospital and together, with donations made during registration, nearly $50,000 was raised through this year's event to support The Research Institute of St. Joe's Hamilton.
We know, the words groundbreaking research sound great, but what do they really mean?
It means that the largest national study EVER into the leading cause of blindness for Canadians is underway at St. Joe's.
It means that 54 new clinical trials are happening at the Hospital
It means that Joe's is changing the way that urologic surgeries are performed with robotics
It means that every day, more than 700 researchers and learners are striving to understand illness and disease so that we can discover new treatments and possibly even new cures for the diseases that affect so many.
Paris to Ancaster, Ontario
Thanks for Helping to Pedal Research Innovation Forward!