June 29, 2022
Our Grand Prize Winner is Floating Away with Over 24K!
On June 29 at noon, ticket number A-1575977 was drawn as the GRAND PRIZE WINNER in St. Joe's June Jackpot 50/50 Lottery. Michelle H. of Caledonia, Ont., is the lucky winner who will be floating away with $24,125!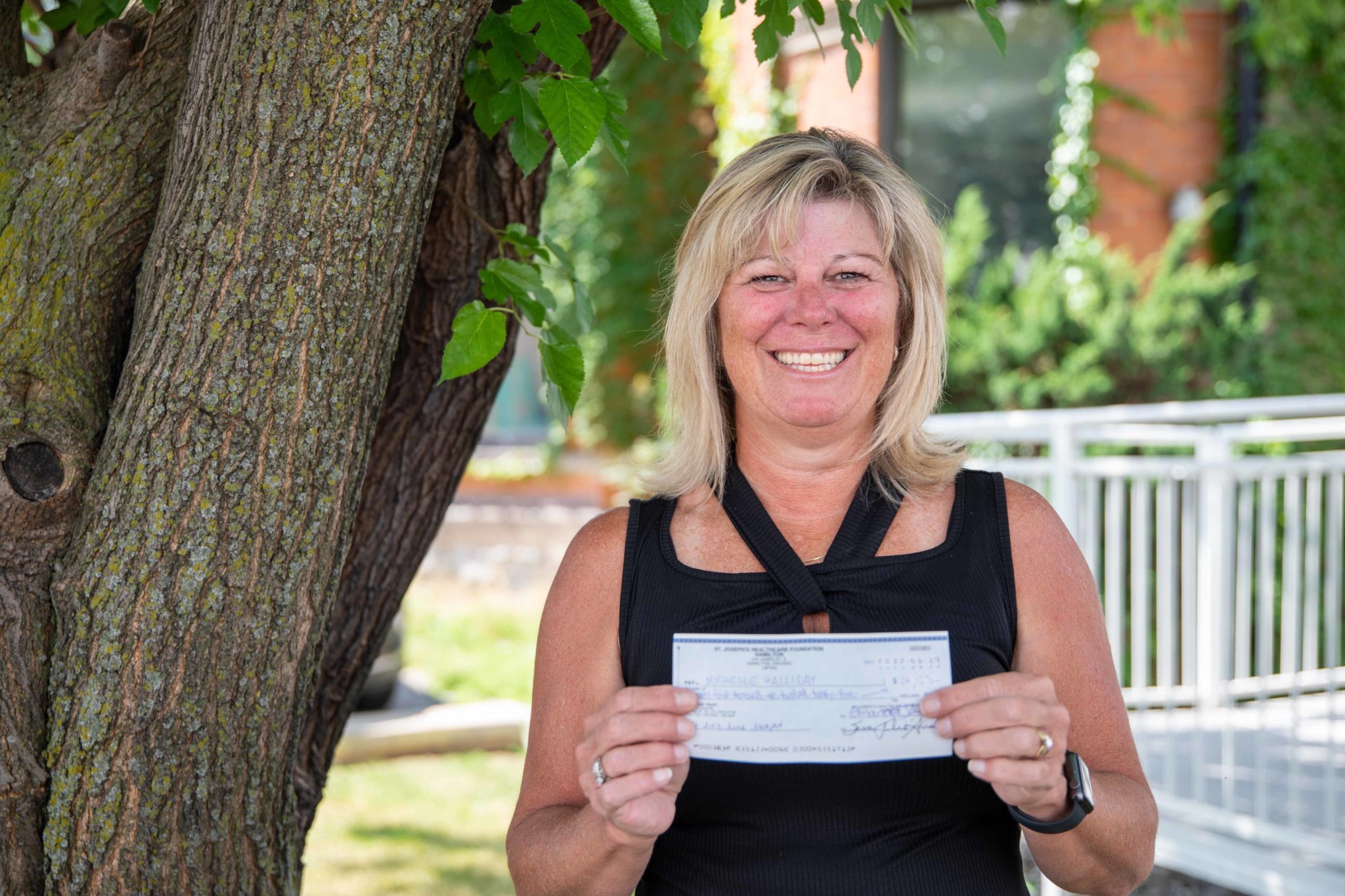 Michelle says she plays St. Joe's community lottery to give back to the Hospital for the care she, and her loved ones, have received. She also works with people experiencing mental health concerns and appreciates that funds raised through the lottery supports St. Joe's – the leading provider of mental health care in the region.
"I play to support healthcare in general, but I never thought I'd actually win the lottery!" an ecstatic Michelle says. "I'll probably use the winnings for home renovations, and maybe book a trip somewhere special, because it's been a couple of years since we've had the opportunity to travel."
Not only is Michelle a winner, but our community is, too. That's because the remaining proceeds from the lottery jackpot ($24,125) will be used to fund upgrades to patient care facilities, vital research and much-needed medical equipment at our Hospital.
We are so grateful to everyone who chose to take part in our June Jackpot 50/50 lottery to ensure a healthier future for our community. From all of us at St. Joe's Foundation, we wish you a happy, healthy, summer!
The June Jackpot 50/50 Lottery was operated by St. Joseph's Healthcare Foundation under licence #RAF1247749 issued by the Alcohol and Gaming Commission of Ontario. The winning ticket for our grand prize jackpot (A-1575977) was drawn using an automated, randomized number generation system including all verified online ticket purchases made before midnight on June 28, 2022. For full lottery rules and regulations visit stjoeslottery.ca.
Tickets on Sale Now for our Holiday Wishes 50/50 Lottery! Get in the holiday spirit with our biggest lottery of the year! Not only are there more chances to win than…
more