Inspire Hope, Healing and Discovery
Taking the care our Hospital provides from exceptional to extraordinary
Our Mission: We raise and steward funds to support exemplary patient care, research and education at St. Joseph's Healthcare Hamilton and in the communities we are honoured to serve.
Vision: To be the healthcare charity of choice in our region and a leader in healthcare philanthropy that empowers the mission and vision of St. Joseph's Healthcare Hamilton to create a healthier future for all.
When you support St. Joe's, you're inspiring hope, healing and discovery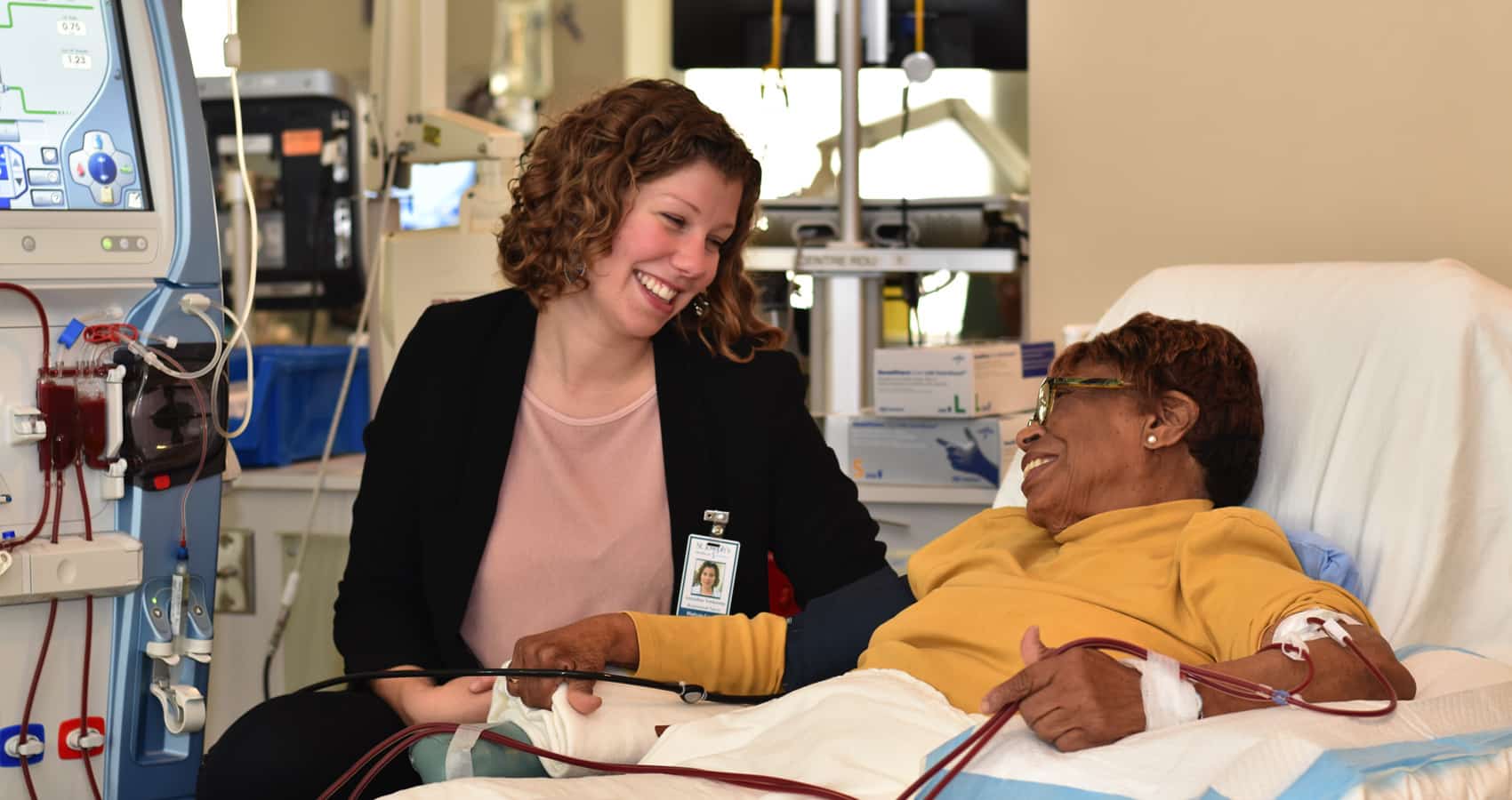 No matter how you choose to give, your generosity helps St. Joe's deliver exceptional patient care and lead innovative research to ensure the best health for our community and beyond. In Ontario, many of us have grown up with the belief that healthcare is "free" and the government provides all the funding that Hospitals need to care for our community. But the operating dollars St. Joe's is fortunate to receive from the province aren't always enough to cover the costs of renovating patient care areas, purchasing the latest medical equipment or funding the research studies that may lead to tomorrow's cures.
Our Values: Consistent with the values of our Founders, the Sisters of St. Joseph of Hamilton:
We honour and respect the commitment of all donors, friends, partners, employees and volunteers.
We are committed to ethical fundraising, exemplary stewardship and accountability to our donors and the community.
We value our employees and provide an atmosphere for personal and professional fulfillment.
We are committed to innovation and continuous improvement.
Because of you, we enable hope, healing and discovery at St. Joseph's Healthcare Hamilton
Make a positive impact on the health of our community by hosting a fundraising event for St. Joe's. Whether it's a BBQ, golf tournament, or walk-a-thon, community events are a great way to support our Hospital with an activity you enjoy!
Recognizing You
We are proud to recognize the generosity of both our major donors and legacy donors
We know that choosing to invest in a charity is a big decision and we're so grateful to be the recipient of your philanthropy. We're committed to keeping you updated on the impact of your gift and celebrating your generosity in ways that are meaningful to you.
Donor Recognition Opportunities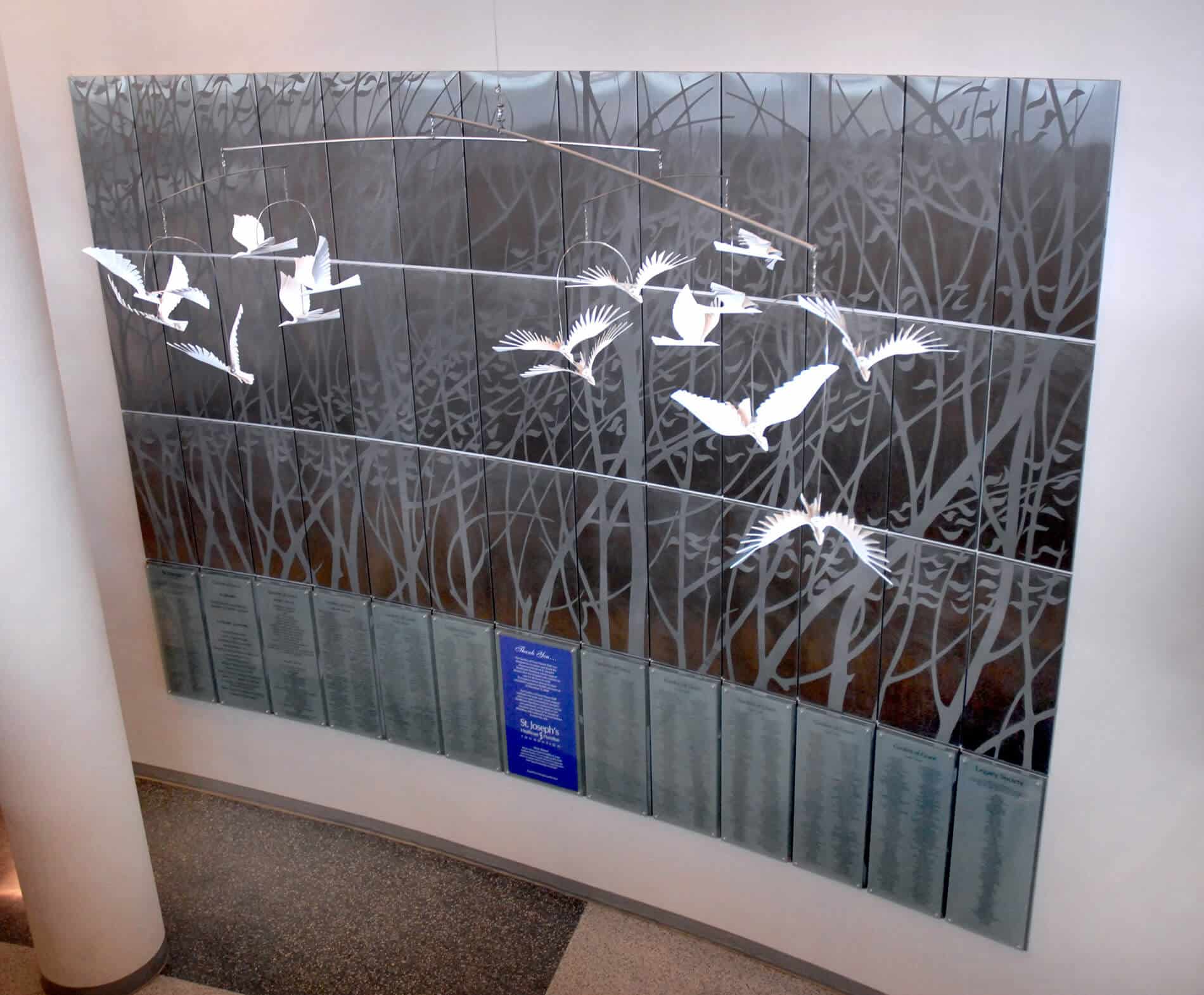 Our Garden of Grace Donor Wall proudly recognizes donors who have given $5,000 or more to St. Joe's throughout their lifetime, as well as those who have decided to leave a gift to our Hospital in their Will.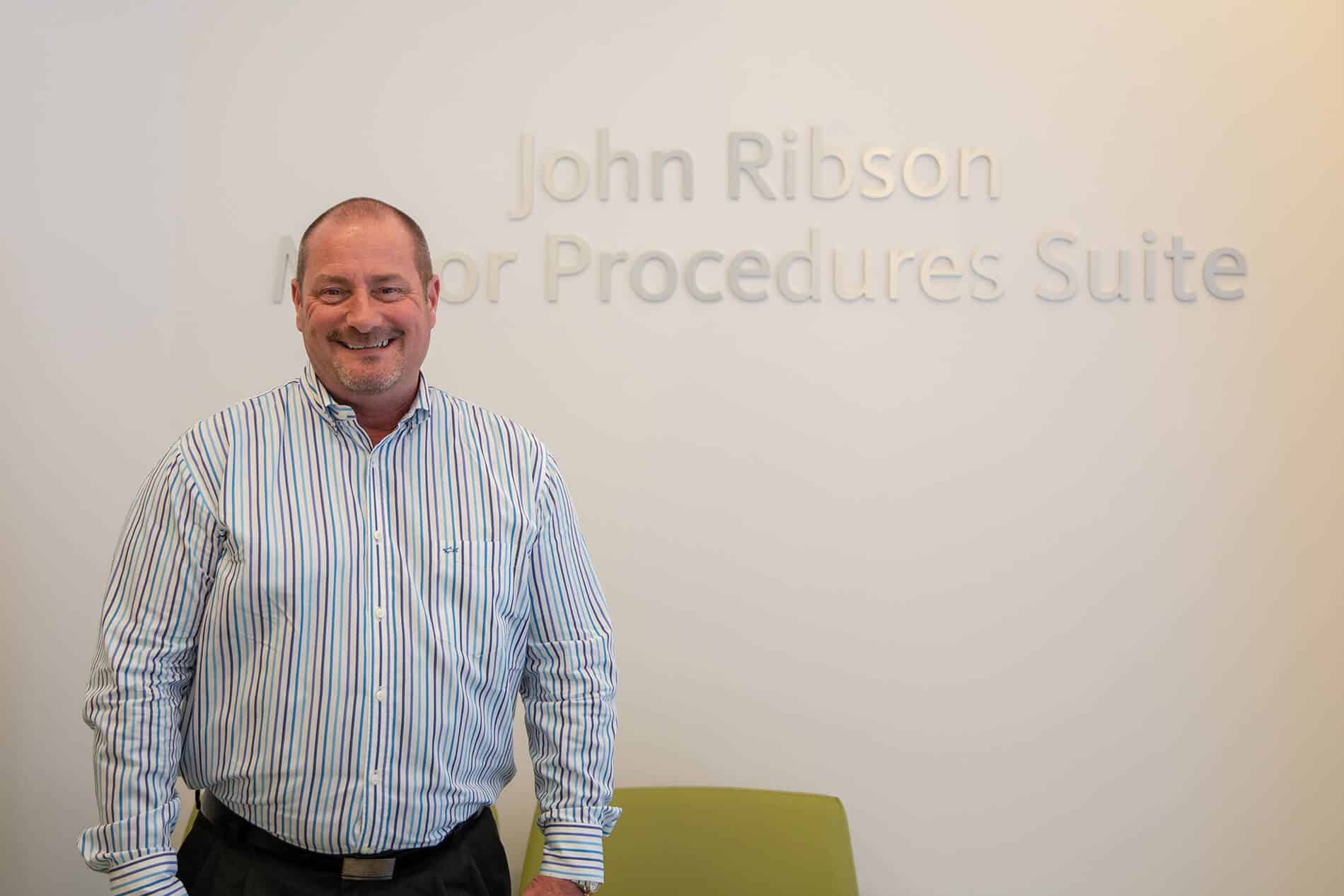 By making a gift of $50,000 or more to St. Joe's, you're eligible to receive special naming recognition opportunities such as a customized plaque, wall signage, or a named research fund.
Your gift can be designated to support a specific program or area at our Hospital, purchase a vital piece of equipment, renew our facilities, or invest in a research project. You can choose to make a one-time gift or pledge your support over several years (such as $10,000 or more annually over 5 years).
All recognition will be consistent with our donor recognition guidelines which we will gladly discuss with you.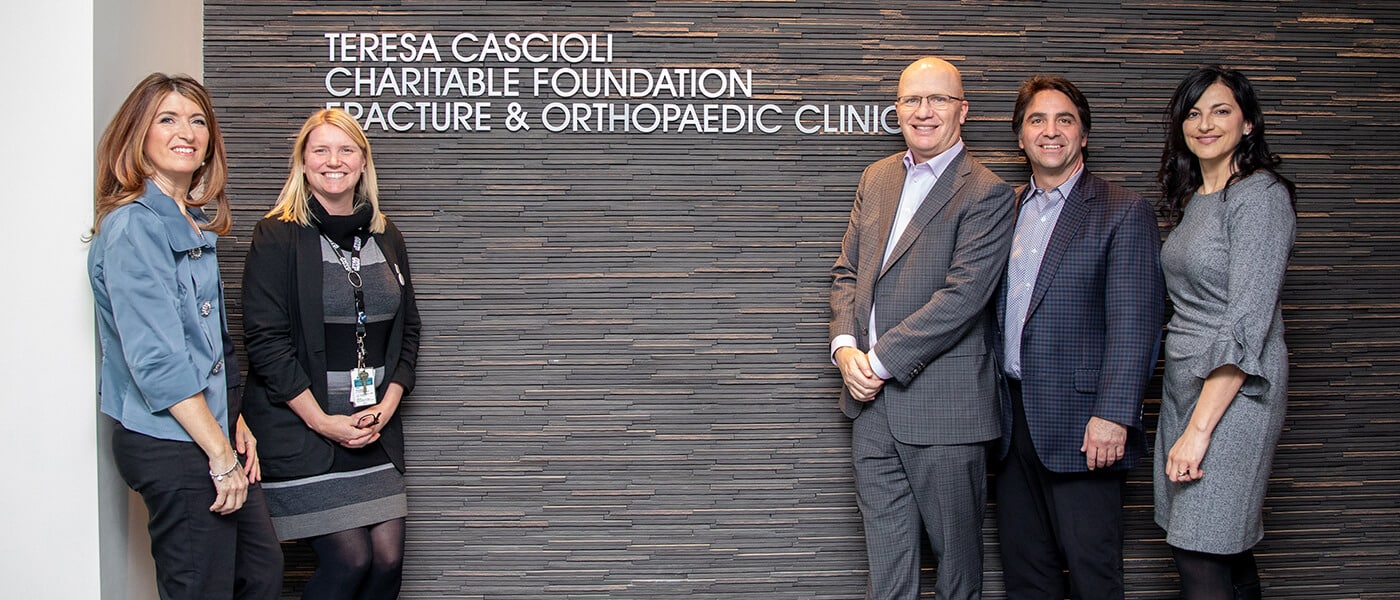 Whether you're supporting a specific area of care or our Hospital's greatest needs, your donation helps provide exemplary care to patients at St. Joe's. To show the impact your gift is making we'll send you relevant news and updates, through:
Our Annual Donor Impact Report
Updates on our website and social media
E-news communications
Personalized reports
Meeting with physicians and healthcare staff
And more
750K in funding for researchers at the Regional Eye Institute
With a $750,000 boost in funding from the Juravinski Research Institute (JRI), researchers at the Regional Eye Institute at St. Joseph's Healthcare Hamilton are spearheading the country's most comprehensive study into the prevalence of age-related macular degeneration (AMD). AMD is the leading cause of vision loss and legal blindness in Canadians aged 55 and older. Read more
A Shared Vision for Better Eye Health in Hamilton, and Beyond
A grateful patient's gift of $200,000 has secured a state-of-the-art Optical Coherence Tomography (OCT) scanner for the Hamilton Regional Eye Institute at St. Joe's. The new technology is helping to realize both the donor's and his doctor's shared vision to make St. Joe's a leader in multi-national clinical trials in retinal diseases. Read more