The Charlton Suites are private, hotel-like hospital rooms at our Charlton Campus where you can recover in comfort after a birth or women's health procedure.
A fully adjustable queen bed with plush pillows
A private ensuite bath
A refrigerator
A flat screen TV with complimentary cable
Comfortable seating for family and friends
Plenty of storage for personal belongings
All the coziness of home with the expert care we're known for here at St. Joe's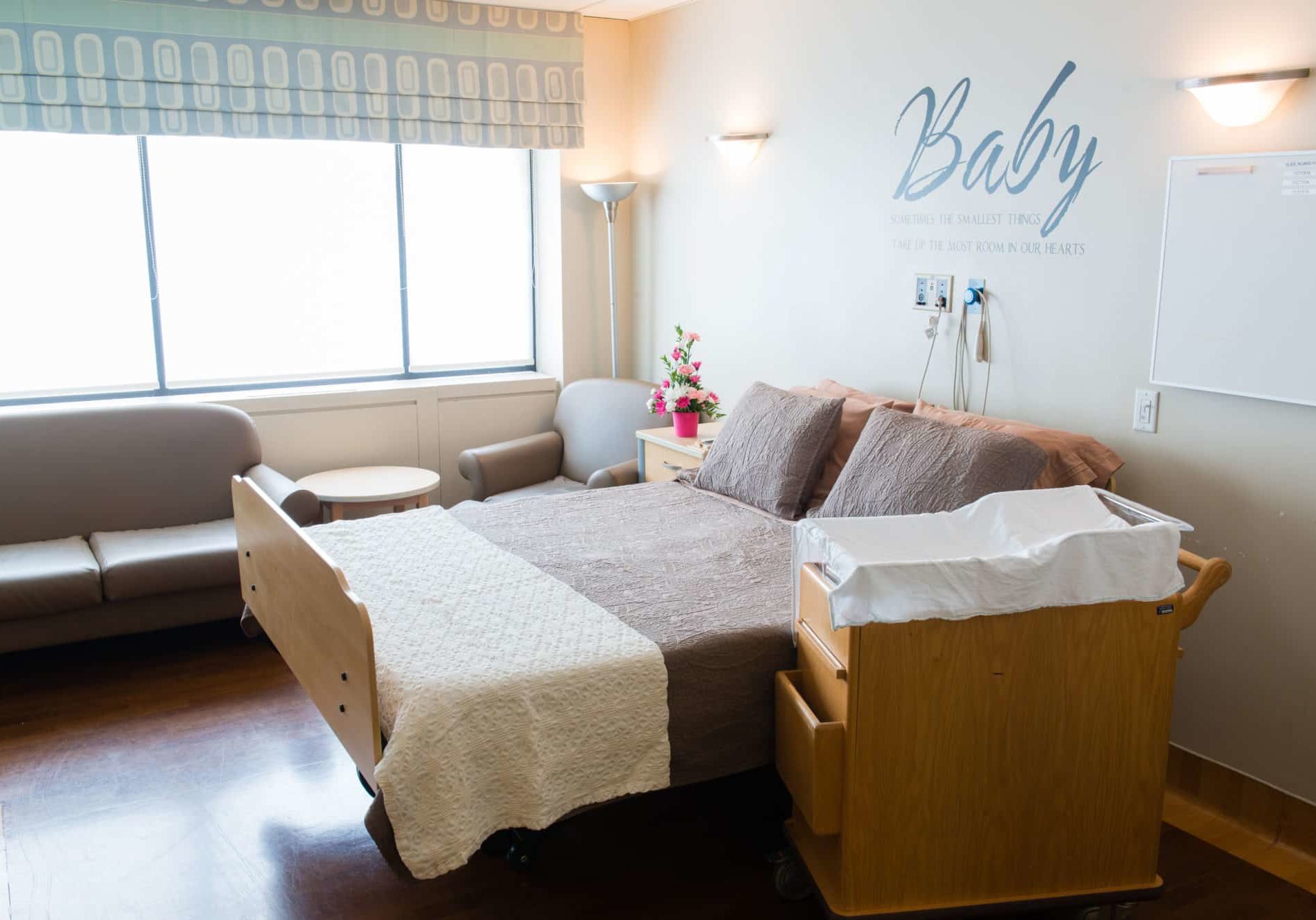 100% of proceeds from the Charlton Suites support the Women's & Infants' Program at St. Joe's. By staying in a Charlton Suite, you're helping us give other women and new moms and babies the best care possible!
Requesting a Charlton Suite
Submit your completed request form to the Mother Baby Unit when you're registering for your stay. Occupancy is first come, first served and suites can't be reserved in advance.
Charlton Suites cost $99 per night plus the Hospital's current private room rate. For current private room rates, please contact Patient Accounts at 905-522-1155 ext. 33032.